VINCE DRAKE
"METRO LEGENDS AWARD"

Vince Drake was finishing his undergraduate degree at St. Louis University in 1968 and was looking for a job in education. His fiancé, Marianne, worked in the St. Louis archdiocesan office and saw an opening at Aquinas High School in Florissant.
"I got an interview, and fortunately for me, everything just came together and fell in place," Drake said.
That was fortunate also for Aquinas and its successor high schools. Drake is still on the job as the winningest high school soccer coach in U.S. history. His combined record for boys' and girls' soccer at the start of the 2013 season stood at 1,047-493-159. His teams have won 11 state championships. He compiled his remarkable record first at Aquinas, then at the combined Aquinas-Mercy, and now at Trinity, which absorbed the former Aquinas-Mercy and Rosary high schools in 2003.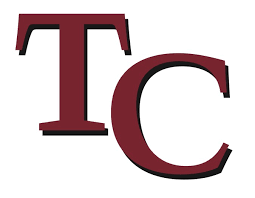 Along the way, Drake has coached kids who went on to greatness as players and coaches. The long list includes Perry Van Der Beck, the 1985 U.S. player of the year; Mike Sorber, called the most valuable player for the United States in the 1994 World Cup; and Greg Koeller, whose boys' and girls' teams at St. Dominic High School have won seven state championships.
It's been a learning experience for Drake as well as for his players. "In the early days, I was vociferous and loud," he said. "I learned that doesn't get you anywhere. As a coach, the challenge is to get individuals to play as a team. From that, I've learned that you don't force a team into a system. You fit the system around the players."
A lifelong St. Louisan, Drake graduated from Mercy High School and played on teams that won two NCAA soccer championships at St. Louis U. He was in the first group inducted into the Missouri State High School Soccer Coaches Hall of Fame in 2013.