SUMNER HIGH SCHOOL
STATE CHAMPIONSHIP FOOTBALL
 "WHITEY HERZOG AWARD"
Sumner's history dates back to 1875, and for a long stretch of that, its football team was a powerhouse not only among other St. Louis high schools but the state of Missouri.
From the 1970s through the early 1990s, they won their district 20 times and made it to the Missouri state championship game nine times, winning four of them. Three of those four state football titles came under the direction of head coach Lawrence Walls, who was also inducted into the Missouri State Hall of Fame. Those championships came in 1973, 1990 and 1991. The Bulldogs also won the state title in 1982 under coach John Williams. No other public high school in the city has won a state championship in football.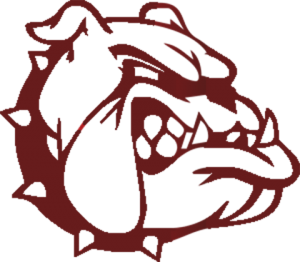 As mentioned in the story of tonight's inductee Walls, other football notables who went on to other honors included: Oscar Harvey, Sorrell Harvey, Ben Cowins, Courtland Thomas, Anthony Stafford, James Gregory, Albert Thomas, Darnell Walker, Marquis Walker, Ronnie Wingo, Hollis Thomas and Darris Pierce among others.
But football wasn't the only sport that produced positive results for Sumner. The Bulldogs' 1969 basketball team won the Missouri Class L state championship and featured future NBA and ABA players Harry Rogers, Marshall Rogers and David Brent. Gene Moore, another Bulldog alumnus, also played in the ABA. In tennis, the likes of Tennis Hall of Famer Arthur Ashe and Juan Farrow attended Sumner. Those were the glory days.
Things are different today. It's been a decade since the Bulldogs won a playoff game. And they've dropped down in division class twice as the student population gets smaller and smaller. Only about 290 students attend Sumner now, down from more than 1,000 two decades ago. That decline has not only made it harder to find athletes, but the school has had to eliminate other activities and clubs.