RICH GRAWER
Basketball
Position: Coach
Born: April 19, 1943; St. Louis, Missouri
Coached For: DeSmet High School (1971-1981), St. Louis University (1982-1992)

From the Missouri State Hall of Fame After a state championship in 1961 at St. Louis University High School and a 1964 NAIA National Championship at Rockhurst College in Kansas City, Rich Grawer was no stranger to success on the basketball court.
Rich began his coaching career at SLUH, coaching the freshman team to a 28-1 record. DeSmet Jesuit High opened in 1969 and two years later hired Rich as its head coach. The first graduating class at DeSmet would reach the Missouri State quarterfinals, beginning a winning tradition at the school. Over the next 10 years, Rich's teams reached the Missouri Final Four six times, winning three state championships.
From 1977-1979, Rich's team won 63 straight games, one of the top marks in MSHSAA history. During that time, over 20 of his players went on to play collegiate basketball. Three players, Jim Kennedy, Mark Dressler and Steve Stipanovich, played at the University of Missouri.
After leaving DeSmet, Rich spent a year as assistant under Norm Stewart at Mizzou. The Tigers were nationally ranked and made it to the NCAA Regional tournament. In 1982, Grawer accepted the head-coaching job at St. Louis U. From 1982-1992, Rich resurrected a dormant program that many had labeled "brain dead." The image of SLU was poor. The Bills had not had a winning season in nine years. When Rich departed 10 years later, attendance was over 7,000 per game and the team posted six winning seasons, one of which was a 27-10 record.
Rich finished with 159 victories, ranking him second in school history behind legendary Coach Eddie Hickey. Rich's 10 years also rank him second in longevity, again behind Hickey. He sent Anthony Bonner to the NBA as a first-round draft pick and several more of his players played professionally overseas. But his primary legacy might be that more than 95 percent of his players graduated with meaningful degrees and that he brought big-time college basketball back to St. Louis, which his successors have built upon.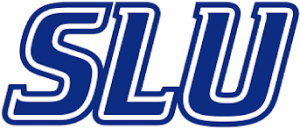 Upon leaving SLU, Rich went back to his high school roots and became the athletic director for the Clayton School District. He would continue to run his basketball camps until 2010, focusing on grade school and youth basketball. Rich has won the Missouri Athletic Club "Sportsman of the Year" award, has been named St. Louis Ambassador of the Year," and was selected as one of the top 100 Area Sportsmen of the Century by the St. Louis Sports Commission.
Before tonight, he had been named a member of five Halls of Fame: the SLUH Hall of Fame, DeSmet Hall of Fame, MBCA Hall of Fame, St. Louis Amateur Baseball Hall of Fame, and the Missouri Sports Hall of Fame.
Rich has prided himself on teaching. During his teaching career, Rich taught American History, World History, African History, and Canadian History. When speaking of Rich, most of his students basically start with the classroom experience with him – not coaching. Most recently Rich taught at Fontbonne University in its Sports Management Department.
Rich says the highlight of his coaching career lie in the quality of human beings that he coached and in the people he met, especially the likes of John Wooden, Dean Smith, Norm Stewart and Mike Krzyzewski. The highlight of his life, though, is his family. He says, "Without their love and understanding, my life would not have unfolded as it has."