RAWLINGS SPORTING GOODS
 "President's Choice Award"
Established in 1887 as a retail sporting goods store in downtown St. Louis, Rawlings® has since grown to be one of the largest sporting goods manufacturers worldwide. With its world headquarters still located in the heart of St. Louis, Rawlings is perhaps most-recognized for developing and producing innovative, high-performance equipment and protective apparel for the professional player.
With an assortment of baseball, basketball, football and softball game-related product lines, Rawlings is present everywhere team sports are played. Leagues and conferences of all skill levels integrate Rawlings' unparalleled product portfolio into their sports: as the Exclusive Baseball and Official Helmet to Major League Baseball®, the official baseball for the NCAA®, the official football for the NAIA®, the official basketball for the NAIA, NJCAA® and AAU®, and the approved baseball, basketball, football and softball of the National High School Federation®.
Consistent with its legacy of innovation, Rawlings has made significant contributions over the years to the category of protective headwear, most recently with the introduction of the S 100 Pro+ batting helmet during the 2010 MLB® All-Star Game. In 2010, Minor League Baseball® mandated that its players wear the new design capable of withstanding direct impacts up to 100 mph.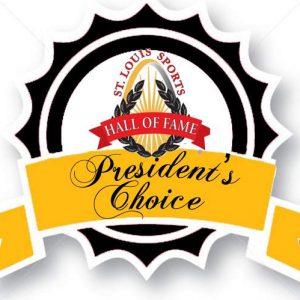 In addition to providing industry-leading technological solutions for the protective headwear category, Rawlings continues to pave the way in terms of glove design. In 1921, Rawlings- along with former pro athlete Bill Doak – developed the modern-day glove pocket with the thumb and forefinger attached to form a web. Rawlings holds more glove design patents than any other brand and is credited with creating thepopular Trap-Eze® (6-finger design) and Basket® ( stretchable basket weave pocket) webs. Staying true to its standard of defensive excellence, Rawlings established the Rawlings Gold Glove Award® in 1957 to recognize the 18 top defensive players in Major League Baseball.In 2007, Rawlings expanded the program to recognize collegiate and high school defenders as part of the coveted award's 50th anniversary.
Rawlings has been a valued corporate citizen and employer in the St. Louis area for those 123 years! They have participated in many local events and provided many items for many groups in the metro area. The company is owned by the Jordan Corporation, and the President is Robert Parish, a dynamic leader in the industry. The Director of Marketing for years was former Los Angeles Dodger and St. Louis Cardinals star second baseman Ted Sizemore, and led today by the their outstanding marketing boss Mike Thompson.
The award given annually to the Major League Baseball players judged to have exhibited superior individual fielding performances at each fielding position in both the National League (NL) and he American League (AL), as voted by the mangers
and coaches in each league.
Players with 10 or more Rawlings Gold Glove Awards:
Greg Maddux (17)
Jim Kaat (16)
Brooks Robinson (16)
Ozzie Smith (13)
Roberto Clemente (12)
Willie Mays (12)
Ivan Rodriguez (12)
Keith Hernandez (11)
Omar Vizquel (11)
Roberto Alomar (10)
Johnny Bench (10)
Ken Griffey, Jr. (10)
Al Kaline (10)
Mike Schmidt (10)