LINDENWOOD UNIVERSITY
 "CHAMPIONS AWARD"
Lindenwood University has quietly gone about its business in St. Louis for 184 years. But lately, the athletic department and the institution have been making an incredible amount of noise. To put it simply, Lindenwood's 46 sports are winners. And in recent years, the Lions have done so quite emphatically. Last season, Lindenwood won national championships in men's and women's ice hockey, c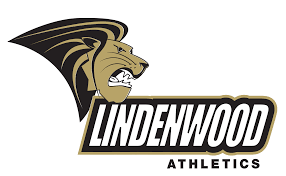 lay target shooting, roller hockey, and women's table tennis. After 14 wins, the football Lions were one play away from a national title only to suffer a heartbreaking loss in the NAIA championship game in Rome, Ga. The men's basketball team, coached by Brad Soderberg, won 20 games and fell one victory short of making it to the NAIA national tournament.
But that's far from the whole story. Wrestling is an absolute dynasty at Lindenwood. Under the direction of Coach Joe Parisi, the Lions won five NAIA national titles in 10 years, the last one coming in 2009. The shooters are even sharper. Lindenwood's precision-oriented shotgun team dominates everyone, every year. Under Olympic trainer Shawn Dulohery, they have won the last seven national championships. And the roller hockey team has captured eight national titles!
But honoring just the athletic department would be shortchanging Lindenwood. While there are amazing coaches and athletes doing great things, one has to consider the brain trust behind the success. Many St. Louisans are aware that Lindenwood University is moving 26 sports to NCAA Division II and will be competing in the toughest Division II conference in the country – the MIAA. Making such a move requires financial resources and strong support from the administration. The athletes and coaches at Lindenwood certainly deserve a lot of credit, but so does university President Jim Evans and Athletics Director John Creer. They are the architects of Lindenwood's move to the NCAA.
The university has also hired a number of additional athletic staff members in the past year. And, while its facilities are already considered above average for NCAA Division II, Lindenwood isn't willing to stop there. Evans, Creer and the board of directors are committed to building a model NCAA program and they have the funds – and the winning tradition – to do it.