JIM KAVANAUGH
"President's Choice Award"
(By Greg Marecek)
Jim Kavanaugh is a dynamic business leader grown out of a solid St. Louis background. Born and raised in the city, Jim says his soccer playing career "created incredible experiences that taught me life lessons, afforded me the opportunity to travel the world, see things I had no idea existed and meet lifelong friends".
While his business success has been astronomical, one forgets he was a darn good soccer player. Jim played with the perennial national favorites in college soccer, the St. Louis University Billikens to 1986. He then became a pro with the St. Louis Steamers for two seasons, 1986, 1987. Prior to turning pro, he made the United States Olympic Soccer Team and traveled with them for 18 months.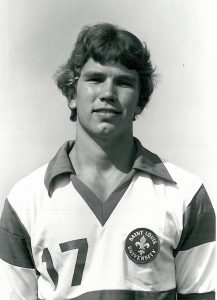 In 1990, Kavanaugh's life changed dramatically when he teamed up with Dave Steward to start World Wide Technology, where he is currently Chief Executive Officer. The global services integrator, generates more than $6 billion in annual revenue. "There are many principles around teamwork, dedication and hard work that apply not only to competitive sports, but also my professional and personal life, said Kavanaugh. These principles are ones I have built into the culture of World Wide Technology and continue to drive home with every employee and member of the executive team."The values I learned from my soccer career have helped create a profitable and growing organization that's also a great place to work for our employees."
But in 2011, Kavanaugh embarked on a new team-building venture with Tom Strunk, WWT's chief financial officer. This time, the team focused on their lifelong love – soccer. Word was circulating that the St. Louis Soccer Park, one of the nation's first soccer-specific facilities, was about to be sold to a non-soccer group. The purchase never materialized. Kavanaugh and Strunk financed a $1.9 million purchase of the facility in July 2011. They gave the park to St. Louis Scott Gallagher Soccer Club, (SLSC), which Kavanaugh directs as club president.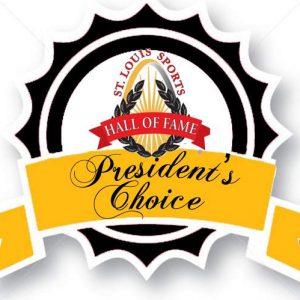 Scott Gallagher is a 4,000-member organization of youth soccer players and serves as the umbrella group for other soccer clubs. Under Kavanaugh's leadership since the buyout, St. Louis Scott Gallagher has focused on renovating the Soccer Park, refining SLSG's youth soccer organization, and building formidable a management team.
"I have been very fortunate on and off the field and have always had good support from my family and coaches," said Kavanaugh. "I feel that I have an obligation to give back financially and to share the knowledge I have gained over the years. I truly believe organized sports can help kids develop good habits and values that will positively impact them and their communities for life."
In 2013, Kavanaugh and his SLSG team investigated expansion into professional soccer. Their work came to fruition in May 2014 when they were awarded a franchise in the United States Soccer' PRO league. USL PRO is the third division of men's soccer in America. The St. Louis-based team kicks off in spring 2015 with home matches at the Soccer Park.