FRED HUFF
"President's Choice Award"

It would certainly seem that Fred Huff's timing was just perfect to begin his career as Southern Illinois University's sports information director.
They were the golden years of the 1960s when in two year's time, SIU's men's teams won 18 of a possible 20 conference championships and four national championships. The Salukis followed with six more national titles and made the move to the NCAA's university division in athletics i
n 1968, a year after having captured the National Invitation Tournament basketball championship. "I was fortunate in that it was SIU's years to be big time – basketball with the NIT title in '67, the finest gymnastics program in the land, and they were almost as good in track and baseball … the entire program was just superb."
Huff's connection, however, wasn't just at SIU. He moonlighted at the DuQuoin State Fair during summer months, worked his vacation time promoting the Hambletonian (the Kentucky Derby for trotters), and USAC racers like A.J. Foyt. "I mi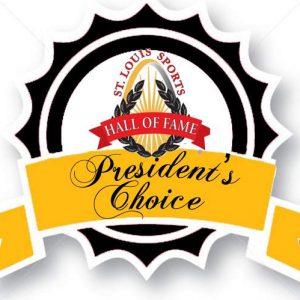 ght have been a little too good at it as the Fair hired me full time in 1971 and promoted me as "fair manager," he said. "That was fun. I hired Bob Hope, Red Skelton, Liberace, Sonny and Cher. The list goes on and on."
When the Fair was put up for sale, SIU's athletic director, Gale Sayers, offered Huff a chance to return as the assistant AD at SIU. Fred accepted the job and stayed at SIU until he retired in 2001.
During his SIU tenure either as SID (1960-1971)or assistant AD (1977-2001), Fred says he has been on the sidelines or in the press box in an official capacity for almost 400 Saluki football games and more than 1,000 basketball games.
He just completed a book on Saluki sports and is in the process of doing a history of the DuQuoin State Fair. "I have been – just like Gehrig – the luckiest guy on the face of the earth".