DENNY LONG
"President's Choice Award"
(By Dave Lange)
Dennis P. Long is a successful businessman, public servant and tireless supporter of sports. Long began his career as an office boy at Anheuser-Busch in 1953. He rose through the ranks to become President of all four of A-B's non-beer subsidiaries in 1972 and achieved record earnings for each subsidiary. Starting in 1977, he headed A-B's U.S. beer operations for 10 years, during which the company doubled its sales and quadrupled its earnings. In 1986, Long became President and Chief Operating Officer of all of the company's global operations.
He helped Anheuser-Busch become a truly international company in the 1970s and 1980s by starting and nurturing a comprehensive sports marketing program that encompassed sports at local, national and global levels. Long developed a sports marketing program covering virtually every adult sport in the United States and broadened the meaning and effect of sports marketing. Under his leadership, A-B supported and sponsored professional leagues and teams, college athletics, and countless youth sports organizations and activities.
Soccer comprised a major part of the A-B's sports marketing program under Long. He initiated A-B's sponsorship of the World Cup in 1986. That agreement has continued for each subsequent World Cup. He led A-B in its support of the then-financially struggling U.S. Soccer Federation in the 1980s. He spearheaded the construction of the St. Louis Soccer Park, perhaps the first soccer-specific facility in the United States, which would go on to serve as the host of international, professional, college and youth soccer matches. In the early 1970s, he founded Busch Gardens Soccer Club, which grew to become one of the top youth soccer organizations in the United States. The support for soccer that he developed at A-B, his efforts to bring the World Cup to the United States, and his youth soccer coaching career (570 wins and 50 losses) earned his induction int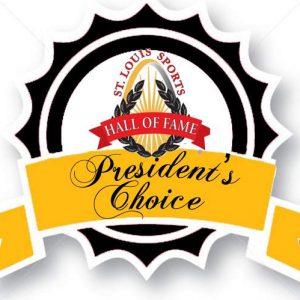 o the U.S. Soccer Hall of Fame in 1993.
Long has received many awards for his work in sports, business and public service. They include the U.S. Secretary of Defense Medal for Outstanding Public Service, the highest award given to a civilian by the Department of Defense, for Long's work as chairman of the worldwide United Services Organization (USO) for four years. Other awards are the De La Salle Medal from Manhattan College in New York, the Irish American of the Year, the World Mercy Fund's Man of the Year, the St. Louis Ambassadors Man of the Year, the Catholic Youth Council's John Joseph Cardinal Carberry Award, the Kiwanis Club Sportsman of the Year, the Washington University Distinguished Alumni Award and the Multiple Sclerosis Society's Meritorious Service Sports Award. He has been inducted into the St. Louis Soccer Hall of Fame and the St. Louis University Hall of Fame.
Long has served on numerous boards of directors for organizations such as Mercantile Trust, Jefferson Smurfit, Mercantile Banc Corp., Christian Brothers High School, Cor Jesu Academy and St. Mary's High School. He was named Chairman of the worldwide USO in 1985.
A veteran of the U.S. Air Force, Long attended Washington University and St. Mary's High School. He is an avid musician and singer who has performed with numerous bands and orchestras, including Russ David and His Orchestra. Currently, he is Vice Chairman of Sam's Steakhouse in St. Louis.