BILL SELMAN
"President's Choice Award"

Forty-three years ago, Bill Selman was caught up in the wave of hockey mania that engulfed St. Louis. It was 1970 and the Blues were coming off their third straight appearance in the Stanley Cup Finals.
As a complement to the city's insatiable appetite for the sport, Selman was hired as the first coach of the newly formed St. Louis University Billikens hockey team, which was to play at the St. Louis Arena, home ice of the Blues and the ownership family of Sid Salomon. Selman, 74, fondly recalls those days.
"Their generosity helped put the Billikens on the ice," said Selman, a strict disciplinarian who built a solid, competi
tive program at SLU that lasted nine seasons. He was the only coach in the school's nine-year history.
Selman honed his coaching skills at the University of North Dakota and the University of Minnesota-Duluth before building the St. Louis U program. He was a key figure in helping form the Central Collegiate Hockey Association (CCHA) in 1972, featuring Bowling Green State, Lake Superior State, Ohio State and Ohio University. The schools were unable to gain entry into the Western Collegiate Hockey Association, so Selman and others decided to start a new conference.
Three of his players – Mike Krushelnyski (Boston Bruins, Edmonton Oilers, Los Angeles Kings, Toronto Maple Leafs, Detroit Red Wings), Mario Faubert (Pittsburgh Penguins) and Lindsay Middlebrook (New Jersey Devils, Winnipeg Jets, Minnesota North Stars, Edmonton Oilers) went on to play in the NHL. One of Selman's most prolific players in St. Louis was Rick Kennedy, who led the NCAA in scoring in 1972-73.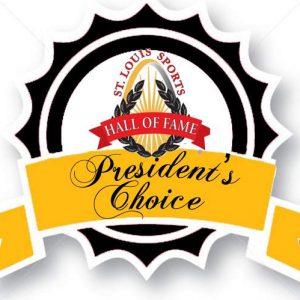 The fact that the Salomons and the Blues let Selman's Bills use the building was a major help in recruiting. The Bills would sandwich Friday night and Sunday afternoon games around the Blues' Saturday night games.
Selman's Billikens often played to huge crowds. One of the most memorable nights came on February 17, 1974, when a crowd of 15,348 packed the building, setting a NCAA regular-season attendance record. The Billikens defeated Ohio State 8-3.
"We just blew visiting teams away with our crowds," recalled Selman, adding that when you are used to playing before 2,000 fans."
Selman compiled a record of 191-129-14 with St. Louis University. The program folded after the 1979 season. Selman went on to coach the Dayton Gems of the International Hockey League for a season and ended his coaching career with a 2-year stint at Lake Superior State.
From hockey, Selman spent nearly two decades at Anheuser-Busch in St. Louis, where he worked in sports marketing. He retired in 2001 and splits time between St. Louis and his summer cottage on Rainy Lake in his hometown of Fort Frances, Ontario.