BELLEVILLE HILGARDS
 "President's Choice Award"
When managers guide the Hilgards Post 58 baseball team into the each season, they will be following an outstanding history in Illinois American Legion baseball. In 75 seasons, the Hilgards have compiled a 1,567-638 record. The Hilgards own more state titles than any other legion post. Their record includes 19 state championship appearances and nine championships.
The inaugural 1938 team, made up of youngsters chosen from Belleville's 10 American Legion-sponsored teams, went 8-1. The Hilgards, under then-manager Bob Groom, an ex-St. Louis Browns pitcher, won the state title their first two seasons.
After World War II, the Hilgards picked up where they left off. Under manager Alfred "Boots" Budde, the team won state tournament titles in 1947, 1948 and 1949, and finished second in 1950. In '48, Budde's  team advanced to the American Legion World Series. It seemed no matter who took the reins for the team after that, they were successful … Don Muendlein, Fred Seiler, the Rev. Lloyd Misho, Norm Schlueter, Vince Oughton, Barney Elser, Don Hoelscher, Don Minton, Kent Muskopf, Andy Smith, George Vineyard, Tom Baltz, Mike Harres and Zach Rakowski and Jonathon Schweppe.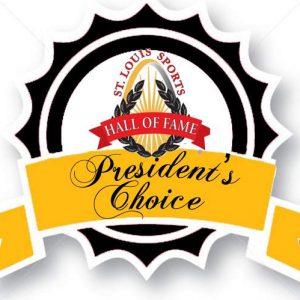 Elser was the Hilgards longest tenured manager, never posting a losing record while recording a 486-215 mark. Harres managed the team for nine seasons, posting a record of 272-94. During his tenure the Belleville team made five state tournament appearances, finishing third in 2003 and second in 2009. His 2008 squad, which advanced to the Great Lakes Regional, was the only team in Hilgard history to win 40 games in one season.
Cal Isselhardt was there the day American Legion Baseball was born in Belleville. In June of 2017, nearly 80 years later, he was at Whitey Herzog Field in Citizens Park telling a new generation of ballplayers why being a Hilgard remains one of the highlights of his life. "American Legion Baseball is in my heart, and it should be in yours," Isselhardt told them.
At 96 years of age, he traveled from his home in suburban Detroit to throw out the ceremonial first pitch and address the 79th edition of the Post 58 team.